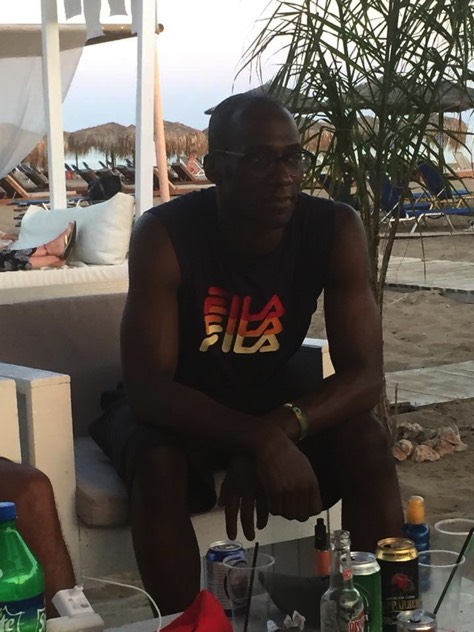 Roachman's unique style of driving House Music has rocked most of London's top venues including the Legendary Ministry of Sound, the Cross and Turnmills to name a few.



Career highlights
Anthony served his early days on the DJ scene with a residency for Sweet (a South London promotions crew), due to his popular underground show on a pirate station called Destiny FM (1991-94) with his then partner Arfa G

This partnership produced two singles: "Pump Dis" & "Hard as Hell" on Music Madness label which both reached top 5 in the Echoes House Chart in '92 and a further two EP's: The Untouchables EP's VOL 1 & 2 which also did well in the then underground chart to be in.

As the scene began to change into Drum n Bass, then to jungle in '94 Anthony moved over to the house and garage sound and soon had his own radio show on the now infamous pirate station - Girls FM. With the station having up to a million members and listeners at one point, he was busy for the next few years until the inevitable fate of pirate radio happened.

Roachman then concentrated on the club scene with the fall of Girls FM and was soon working with Smartie Partie and enjoying residencies at Ministry of Sound, Hanover Grand and later The Glasshouse playing with guests such as Paul Jackson (MoS), Jazzy M, Marshall Jefferson, Kerri Chandler, Yousef & Dave Piccioni.

It was also through SP Promotions that he played at Phillip Salon's Relaunch of Heaven nightclub for Richard Branson where bizarrely enough he had to play his entire set wearing a toga!

1997 was the time Anthony began playing for the house club night and record label Milk n 2 Sugars alongside guest such as DJ Disciple, San Francisco's Mark Farina & Roy Davis Junior. Roachman also played at the Milk n 2 Sugars' offshoot Nymph Parties a number of times alongside Joey Negro and Bob Sinclair.

During the year of 2000 Anthony then met the promoter of Gifted Artist a Reading based promoter and DJ booker who Roachman still regularly guest DJs for at Gifted club nights in Mango Bar Reading, The Beach Club in Lloret De Mar and Gifted's yearly event at the Notting Hill Carnival.

After the first booking in 2000 the Gifted promoter/booker soon went on to book him for further gigs where he played for The Boutique alongside Fat Boy Slim, Jon Carter, FelixDaHousecat and Future Shock at The Matrix in Reading.

This lead into enjoying residencies for Gifted @ the Matrix, Reading and also The Velvet Room for a Party called Big & Clever in London where Carl Cox started his original Base @The Velvet Room parties.

Anthony has also collaborated in the studio on a few additional tracks in his career producing & remixing with Michael Snaith from 90's pop group Galliano for his album, as well as working on his own tracks which he released on another label he started called F.B.I RECORDINGS, which was co owned with producing partner Terry George.

This team went on to also start Q4Quality club promotions in April 2002, which went on to hold a number of successful parties in London. The year 2003 also started out on a bit of a high for Roachman as he spent the start of the year in Australia were he forged new contacts on the other side of the world and was lucky enough to play at the after party of Sir Norman Jay's Good Times Sound System Tour (supported by Giles Peterson from radio 1) in Melbourne Australia @ The Area 61 Club.

On returning home he confirmed a new residency in Salzburg Austria at the club New Born for a night called Nasty - The London Club Connection, after making a name for himself on the Austrian underground scene after playing in numerous towns since first playing there in 2000.

In 2004 Roachman joined forces with a couple more pals to start another party night under the name of Anythingoes. Special guest for these very special events was Mark Robinson (Peppermint Jam), Rocky (X-press 2), Mark Knight (Ministry Resident & Toolroom Records) and Seb Fontaine (Radio 1).


2005 - 2008 has been spent mostly playing music in London for various promoters, visits to Gifted in Reading or playing in his 2nd home Austria where he has played numerous times in Vienna, Linz, Salzberg, Liezen & Graz for various promoters.

New places are also starting to hear the buzz about An­thony's music style and he has now started getting bookings in places like Brazil, Ukraine and Spain through his booking agents FMAM and Gifted.