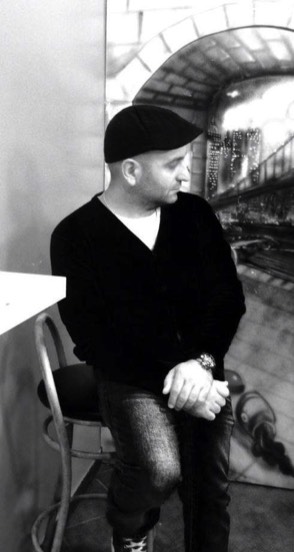 Antonio Pedone aka
Dj Ped One
was born in Foggia (Italy) in January 1985.

Like many, Antonio has had a profound love for music since his infancy. Since the age of 6, he remembers sitting for hours in the front room listening to the music on the radio.
The love for music naturally progressed to to buying his first DJ set up which developed from playing just for friends to playing at some of the best spots in his city. By this stage it was apparent that Antonio had a different taste for music than was currently in fashion. With a distinct palette for different genres of House music, Antonio's DJ sets are a fusion of Soulful, Deep, Tech, Electronica and Afro Latin flavours which often captivate his listeners with this ability to transform from one sound to another taking the room on a journey.
Antonio is currently engaged in the studio as a producer and freelance remixer, devoting himself to music production work.
His first release was in January 2016 with MoBlack Records (ITA),then later with other labels as Arawakan Record(U.S.A.), MuziTanium Recordings (ZA), Open Bar Music (U.S.A.) , Azucar Distribution (U.S.A.), Cultures Records (ITA) and of course SP Recordings (UK)…..

Also currently working on various new projects and collaborations with other artists and labels ... Always on the move and looking for new sounds, Antonio continues developing his craft and musical vision with pure dedication, passion and love..