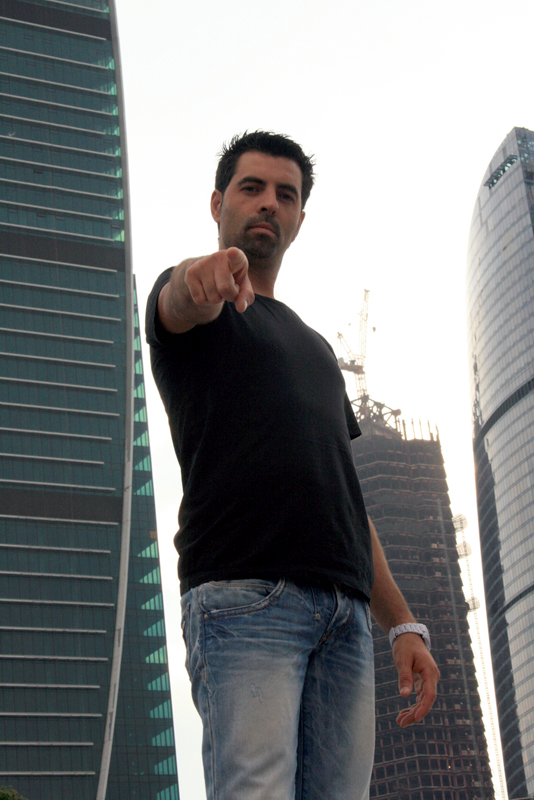 A native from Ibiza with more than 23 years of experience in the electronic music circuit, ex-resident of El Divino Ibiza, Pacha Ibiza, Pacha Moscow, Pacha Sochi, and other high-class clubs from the island and across the world.
DJ Iñaky Garcia ignites dance floors with his positive energy and fills them with the inimitable atmosphere of his home island. His sets always combine various sub genres of House music without the monotony of just "one style all night" program so many of todays DJ's use.
His absolute mastery of music and exceptional talent have already been appreciated by clubbers in Argentina, Columbia, Italy, Switzerland, Russia, USA. and all Europe, His vast experience includes working with well-known artists like Louie Vega, Roger Sánchez, Carl Cox, John Acquaviva, David Morales, Frankie Knuckles, Jamie Lewis, as well as participating in parties of Hed Kandi, Defected Records, Soul Heaven and others.
One of the most important achievements of his career is the remix of ¨Missing¨ by Everything but the Girl. His version made it into the top ten in Spanish charts soon after its release in the summer of 2010. Thanks to his hard work and his deep love for music, DJ Iñaky Garcia had been presented several awards, including ¨The Best Ibiza Resident¨ in 1998.
His musical achievements are his productions with music labels and djs like Pablo Fierro with the track DESTINATION, released by VIDA RECORDS, was #01 for over three months during the Summer of 2015 and was supported by the biggest DJs and producers in the world. Another joint production with his friend Alfredo Magrini, Another theme is TAMSTHER- PRINCES OF VALENCIA 2011 (SUMA RECORDS) – his teamwork with Luis Pitti. Moreover, he made a remix of the song "Missing" by Everything But The Girl, which was in the top 10 on national radio stations for more than 8 weeks in summer of 2010.
In 2011 he becomes an international resident of Pacha Moscow and works with national and international music labels in various music styles and releasing remixes for the best Djs in house, deep house and Latin house music like – Alfred Azzetto (MiniMarket), Jamie Lewis (Purple Music), Pablo Fierro (Vida Records), Simon Dunmore (Defected), King Street (NY), Gigi Frassanito aka Soulbridge (HSR) and more… Recently Iñaky had another hit on Traxsource with Afrovita hitting the number one spot yet again. Forthcoming release
"Athenas"
together with
Luisen
is next up on SP Recordings with remixes by an all star cast including
Oscar P
,
Camilo Franco
and
Romeo D'Arret
is locked and loaded for the end of April.
Discography:
Sony Music, Vida Records, Defected Records, King street, Purple Music, Nite Grooves, Soulful Legends, Moblack, Kingdom, SP. Recordings, Perception Music, Holecheese Records, Epoque Music, Rule 5, MiniMarket, Bacci Bros. Reocrds, Suma records, Who Bear, Disco Legends, Latin Legends. Cult Note, Open Bar Music, Mjuzieek Records, Azucar Distrubutions, Vamos Music, Purple Tracks, Select case, Mad zone generation Records, Souling Records, Club Session, Move Records, Wasabi Records, Roland Ultra Records, Applefunk, Soul Mjuzieek Records And more…