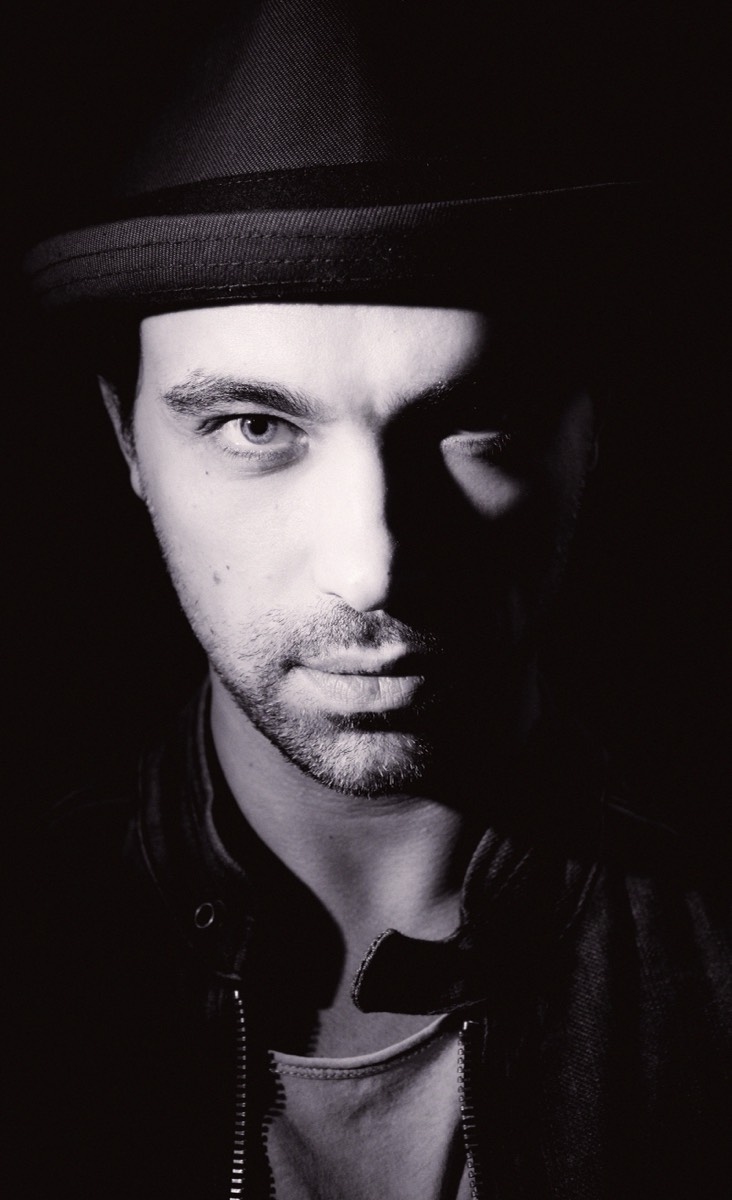 Sandy Perrellon is a passionate and creative electronic music DJ and Producer from Paris in France.
A frequent performer in France's more trendy clubs with a palette for the more refined and classy aspects of electronic dance music.
Born in the South of France, Sandy has had a devouring passion for music from an early age. Depeche Mode's "People are People" made a huge impact on him and acted as the main catalyst for his present creative spirit.
In the early years of his career DJing was the natural start up that took him on an excursion to explore the groove of House Music.
Driven by his passion, Sandy soon became a recognised artist in the local electronic community.
Easily identifiable by his musical signature, "The man with the hat" has a talent for delivering impressive diverse sets and performances.
One of the main undertones of his sets has always been a splash of Latin and African influences .
His technique and extensive musical influences make his DJ sets as explosive as they are memorable.
Highlights
1997: His first steps
He starts his first evenings and "warm up" in the association with « Les enfants du Glap », which includes djs such as Jack de Marseille, Stephanovitch or Miss kittin ...
From 2003: Bar Live
He then became resident to several renowned clubs in his region.
He gives his first performance at the Bar Live in Montpellier which is the biggest after-Party Club of France and one of the most famous in Europe where he will spend six beautiful years.
2006: La Dune
Sandy integrates the select club « the Dune » in Montpellier, an essential place of the Languedoc nights, in the heart of the most renowned private beaches.
La Dune has a rich program, hosting big names such as, Luciano, Sven Väth, Marco Carola...
2011 - 2014: The Heat Club
Sandy become resident of this new place, which shakes up the Montpellier nights and from its opening night
imposing itself as one of the best club in the South of France.
Meanwhile, from 2007 to 2016: Effet Mer
An upscale summer resort, known for being one of the most trendy private beaches in the Hérault, Sandy's residence has become an institution.
His life as an artist:
He is invited to share his Music world, and travels France.
Queen (Paris), Social Club (Paris), Villa Rouge (Montpellier), Le Pop (Lyon nuits sonores) ... But also abroad: Pacha Hotel (Ibiza), Rose Bar (Casablanca), Mango (Tahiti) ...
DJ, producer, and composer!
All his experiences encourage him to push further and led him to composition. A more intimate way of presenting his universe.
It all starts with the release of his 1st Ep:
Mendossa
under the label Chronovision Ibiza.
Then a remix of
Deadly dance
by Valentin Huedo (Blue Marlin Ibiza) as well as some other remixes.

He is also behind the compilation of La Dune 2008 and those of L'Effet Mer Summer 2013 and 2014 with exclusive compositions « Breaky » and « Calao ».
"Between Us", one of his projects in 2012, led him to a duet work with his friend Sebastien Thibaud, a more direct orientation towards the live performance, with a sound radically different from his solo project.
« Renato », « Drawing The Sun » or "Nothing Shore ».